For the photo session with Angela Grossmann, the managing director of the Vivendra Foundation, we drove to Dielsdorf in Zurich Unterland, installed ourselves in the guest house «Sonne» and in addition to our interview partner, we met Laura and Luna. The women with special needs work in the service department of the restaurant and are supervised by gastronomy professionals as well as work educators. They entertain guests, take orders and cash in. They explain the menu of the day, advise on the choice of drinks and the sequence of the dishes. And they both do it with great cordiality.
The «Sonne» guest house is a project with a social background.
Angela Grossmann is happy about our enthusiasm. In addition to the guest house, the shop «Sunne» as well as the school «15plus» are located in the impressive building. It offers young people individual, academic and practical life support as well as assistance in growing up and finding a suitable career. «We enable active participation in various activities with direct client contact. This makes «Sonne» with its many offers an integrative project», says Angela Grossmann.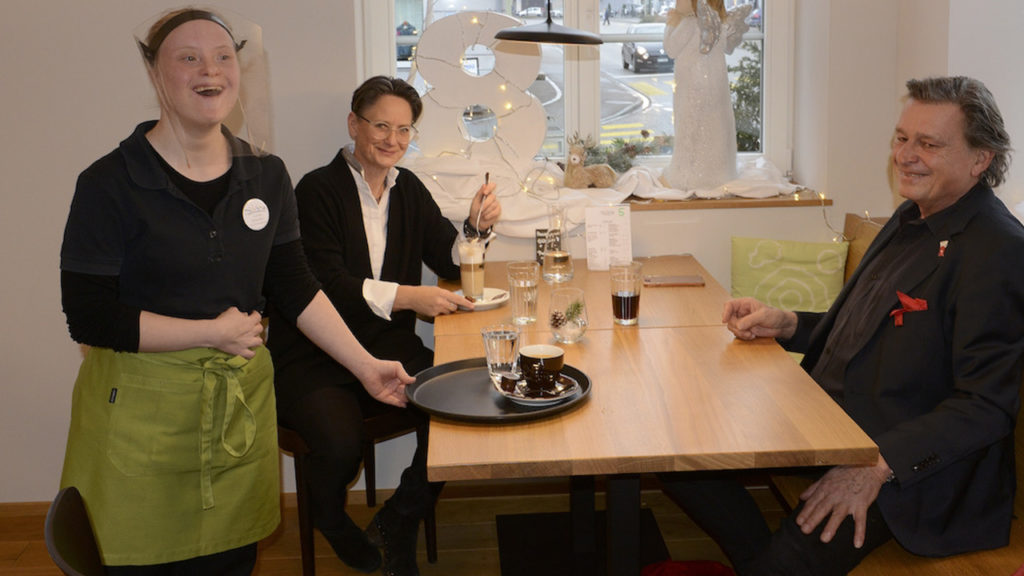 Supporting the continuation of a sustainable offer with donations
Important to know: The guest house is primarily not subsidised and the foundation runs it at its own risk. «We are making an important contribution to society and are particularly dependent on donations. The «Sonne» is still in deficit and Corona has exacerbated this situation. We need help, i.e. donations, so that this programme can be continued sustainably.»
The Vivendra Foundation, founded in 1965 as the «Schulheim Dielsdorf Foundation for für Cerebral Palsy», provides quality of life in its facilities and promotes holistic development and integration. It values physical and mental well-being, offers space for learning, living, education, work, leisure and culture. The people who are admitted to the boarding school or residential home find a home in a social community at the Vivendra Foundation. Education, therapy, care and nursing are adapted to each person's individual needs. That's what the vision states.
Angela Grossmann nods. She has been working at the Foundation since 2009, since 2018 as Managing Director: «I trained as a nurse and later studied social pedagogy in Hamburg. During my studies I always worked as a nurse. The job was a joy and I don't remember anything ever becoming too much for me.»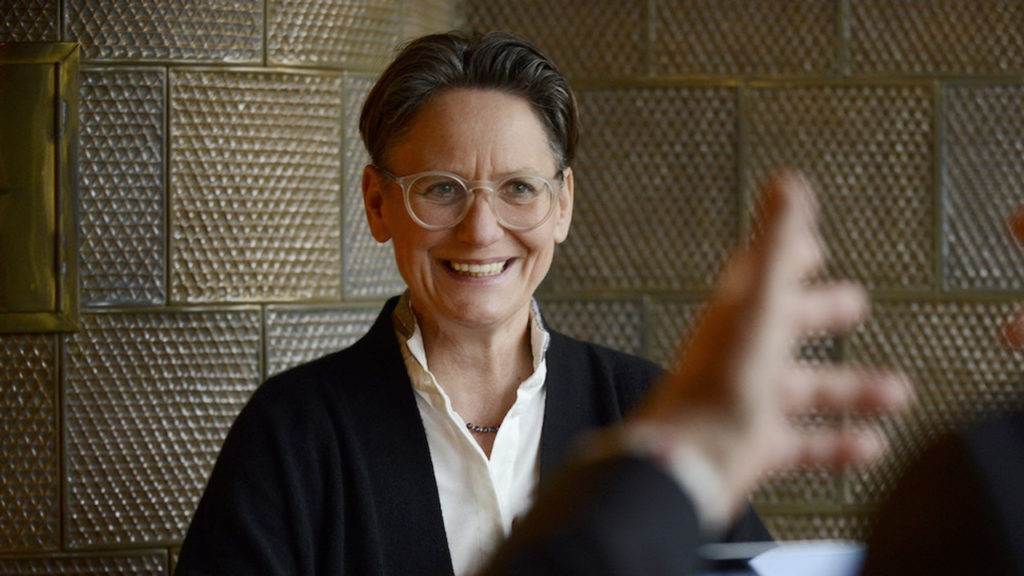 Ethical issues attract ever more attention
After studying in Hamburg, Angela Grossmann moved to Switzerland. At that time, she felt closer to the nursing profession than to that of a social pedagogue. And so she started working at the University Hospital of Zurich in the cardiac surgery department. During this time, she completed with great passion various technical and management training courses. Over time, she became interested in ethical issues and became involved in the hospital's internal ethics group in the quality circle and took on leadership functions.
«I increasingly came into contact with people with disabilities who had been operated on at the University Hospital of Zurich due to heart defects. The desire in me grew to engage with people with mental or multiple disabilities», says Angela Grossmann.
«Maybe we ‹normals› are sometimes much more limited.»
«I am aware», says Angela Grossmann, «that I can learn a lot from these so-called disabled people. I get to know people who ‹see› with their hearts. Just as Antoine de Saint-Exupéry wrote in ‹The Little Prince›. Seeing with the heart is a different perception, not a limitation of perception.» She pauses. She lets the words sink in and then says: «Maybe we so-called normal people are sometimes much more limited in some ways.»
Asked about a heart's desire, Angela Grossmann says: «We should really get involved with people who can't put themselves in such a glamorous light in our «glossy world», who are not so privileged, who have perhaps been less fortunate in life and for whom there is no lobby.» Short pause. Then she immediately adds what she has trouble with: «stereotyped thinking, stigmatisation, prejudices, generalisations.»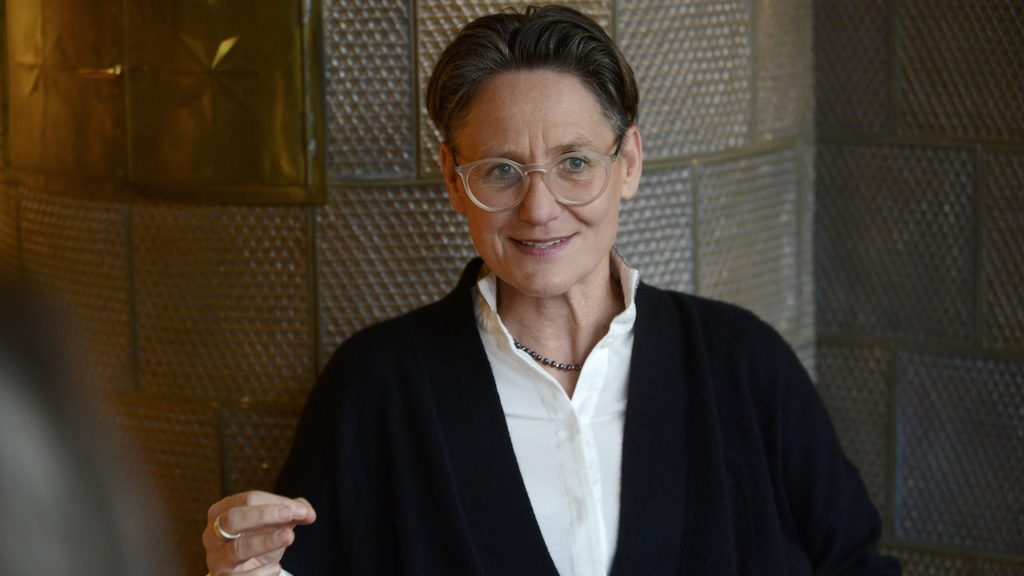 Who is normal then?
Once again, we touch on the topic of «who is normal then». Angela Grossmann has trouble with the «principle of normalisation». She asks herself who had the power to define what constitutes normal and what does not. The residents of the external residential groups, for example, need less support, and so her and her team constantly ask themselves: What form of support and accompaniment is adequate?
«There are so-called ‹secondary disabilities›», says Angela Grossmann and specifies: "This may sound harsh – people are made ‹disabled› because too much is taken from them or too little is expected of them. There are many areas of tension and balancing acts in the work for and with disabled people.»
Angela Grossmann: «We make offers to the best of our knowledge and this is a permanent process of reflection, dialogue and debate». «We enable communication and support communication. That means we try to give everyone the opportunity to express themselves. And that is often a step and key to independence, self-determination and equal opportunities.» In doing so, all available means of expression and communication are included: Facial expressions, gestures, body language, signs, voice, sounds, electronic and non-electronic aids.
In interdisciplinary work, coordination is very important. The relatives also play an important role. Angela Grossmann: «We started a foundation band a few years ago and were even able to organise some gigs. It was great to see how everyone could participate regardless of their level of disability. The community and life in it are a great resource. We – the so-called healthy or the normal – can learn a lot.
I have also been impressed time and again by severe courses of illness and the ability to cope with illness or the ability to cope with goodbyes.»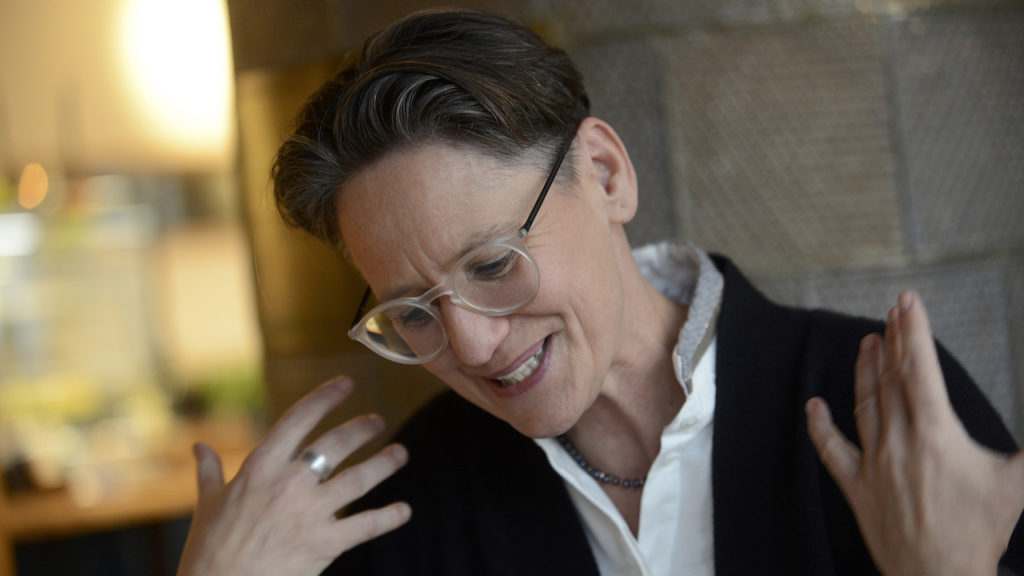 Understanding death as the end of life
And how do you deal with caring for people who are severely disabled and/or terminally ill. How does experiencing death up close affect you?
I would say that I have integrated and accepted these two aspects as part of life. I like the description: the human being is final or prefinal. That means for me in the end of life, the big orchestra, the big drumbeat.»
What does this mean?
I advocate for an accompaniment that corresponds to the wishes and the life of the person who is leaving – it can also be an unconventional one.
For relatives and/or those accompanying the person leaving, this is often not so easy to bear, I think.
That is true. We often have ideas that death and terminal care are holding hands, that they happen peacefully and by candlelight. But that is not so, or not always. Everyone dies their own death.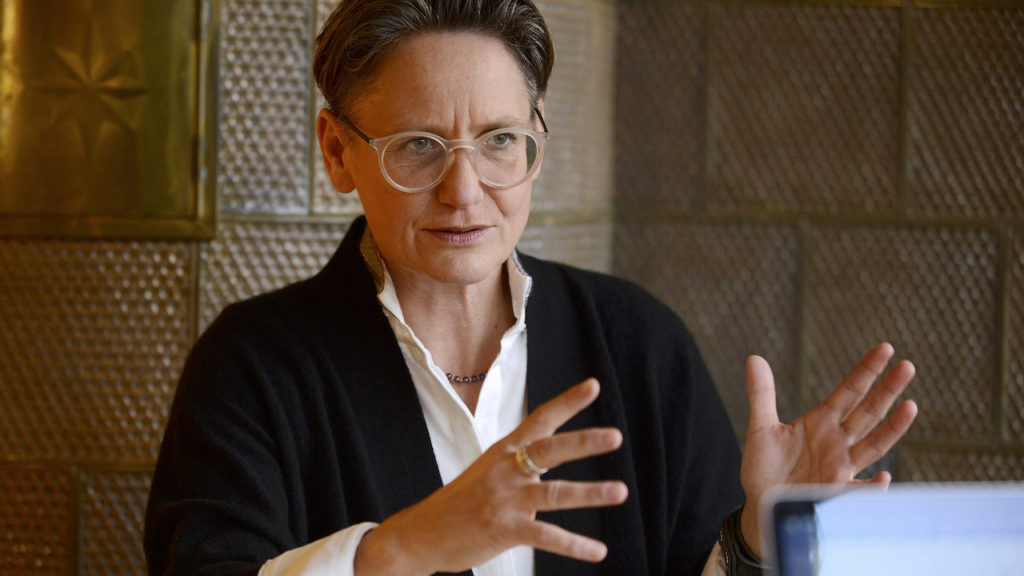 «We try to make everything possible.»
The residents can live in the foundation until they start their final journey. Vivendra offers a home, a high quality of life. The foundation provides education, jobs and housing. Angela Grossmann, how do you finance these extensive services?
We are mainly financed by cantonal operating contributions, contributions from municipalities, income from services as well as donations. They play a big role. This enables us to provide services that are not covered by state contributions. For example: Special projects or purchases, excursions and/or holiday camps, resource purchases that are not financed by the invalidity pension, as well as ensuring an infrastructure suitable for disabled people.
Residents can stay at the foundation until the end of their lives.
Yes. We are guided by the concept that residents can grow old here. However, the foundation is not a caregiving institution in the true sense of the word. We can therefore not guarantee a stay until death. We have mainly agogic staff and cannot charge any nursing services via the Health Insurance Law (KVG). But we try to make everything possible.»
Angela Grossmann, we both know that life is temporary. It can end at any time. Does this knowledge influence your everyday life, your dealings with loved ones, with friends?
Sometimes more and sometimes less. Not always taking yourself so seriously, more serenity, being able to let go. I am sometimes ‹curious› about the moment when I will die. I know it will happen at some point and wonder what it will feel like. It remains a mystery.
One's own death is one thing …
… exactly. In the sense of: You die your own death, but you have to live with the death of others. I am more afraid of the death of loved ones around me.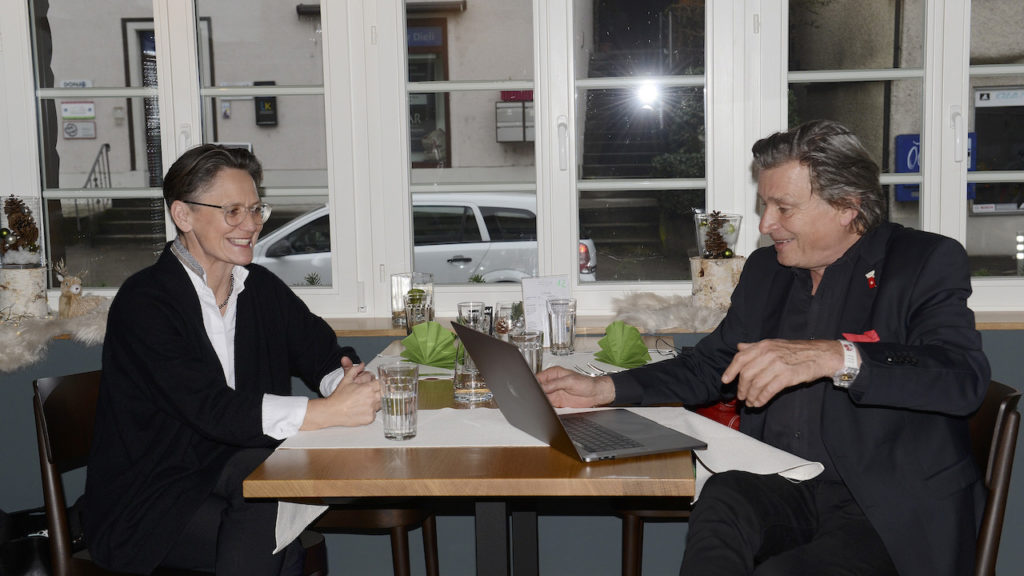 And have you put your own things «in order»?
Yes – I have designated three people whom I trust, who know me very well and who will make decisions for me when I can no longer do so myself. This is a so-called «values disposition». I don't want this burden to be carried by one person alone, so it's three people who all know each other and who I know will decide in my interest.
Text: Martin Schuppli, Photos: Paolo Foschini
Infobox
The Vivendra Foundation in Dielsdorf ZH is a partner of DeinAdieu. The Profile