In a short time, children and adolescents have been confronted with numerous crises. They hit children and adolescents in a particularly vulnerable phase of their lives, triggering anxiety. Children and adolescents go through psychological, biological and social changes. A formative age marked by formative experiences: 'Adolescence is an important age with many learning opportunities and ground-breaking events. For example, you can't make up for prom', says Anastassiya Korf, who has been working in child and youth welfare for 17 years. For the past two years, the social worker has been in charge of Pro Juventute's counselling services in the German-speaking parts of Switzerland. Many psychological problems are dismissed as puberty experiences. However, the problems do not simply disappear after adolescence. Instead, they come up again later in adulthood. We must not leave children and adolescents out in the cold', says Anastassiya Korf.
40 per cent more counselling
Every year, more than 300,000 children and adolescents as well as about 140,000 parents and caregivers throughout Switzerland use Pro Juventute's services. Pro Juventute's vision is to enable every child in Switzerland to have a fulfilled childhood and grow up in a self-determined, responsible manner. As a foundation, Pro Juventute is largely financed by private donations. 'We use the donations for projects that are in line with our vision. We primarily want to strengthen the healthy psychological development of children and adolescents by offering them an opportunity to express their feelings with our counselling services around the clock', says social worker Korf.
Since the start of the pandemic in 2019, Pro Juventute's counselling workload has increased by 40 per cent. According to the head of counselling for the German-speaking parts of Switzerland, the company responded quickly to the challenges in order to uphold operations: processes were digitalised and additional work shifts were introduced during peak times. The strong increase in demand for counselling services requires more support, because the counselling services need to be expanded and adapted to the needs of children and adolescents. Further investments are needed to make the services digitally accessible.
Donations for mental health and media literacy
'Support through bequests and legacies is very important to our organisation. Thanks to the commitment of our testators, Pro Juventute is able to support children, adolescents and their parents every year and thus help directly and effectively with a variety of programmes and services', says Korf. Christmas, Easter or New Year's Eve: the Pro Juventute foundation set up the emergency number 147, offering confidential counselling and a sympathetic ear around the clock. According to Korf, maintaining a professional counselling service 365 days a year is very costly. In addition to the emergency number 147, Pro Juventute offers parent counselling as well as youth leadership counselling for employees in clubs and in the leisure sector. In summer 2022, it also added counselling for refugees from Ukraine.
Pro Juventute also uses donations to raise awareness about issues associated with digital and social media, including measures for prevention and empowerment. Media literacy is a key skill to navigate the news in today's world. What are facts? What is fake news? Many children and adolescents spend several hours a day on social and digital media. Therefore, it is all the more important to teach them about healthy media consumption.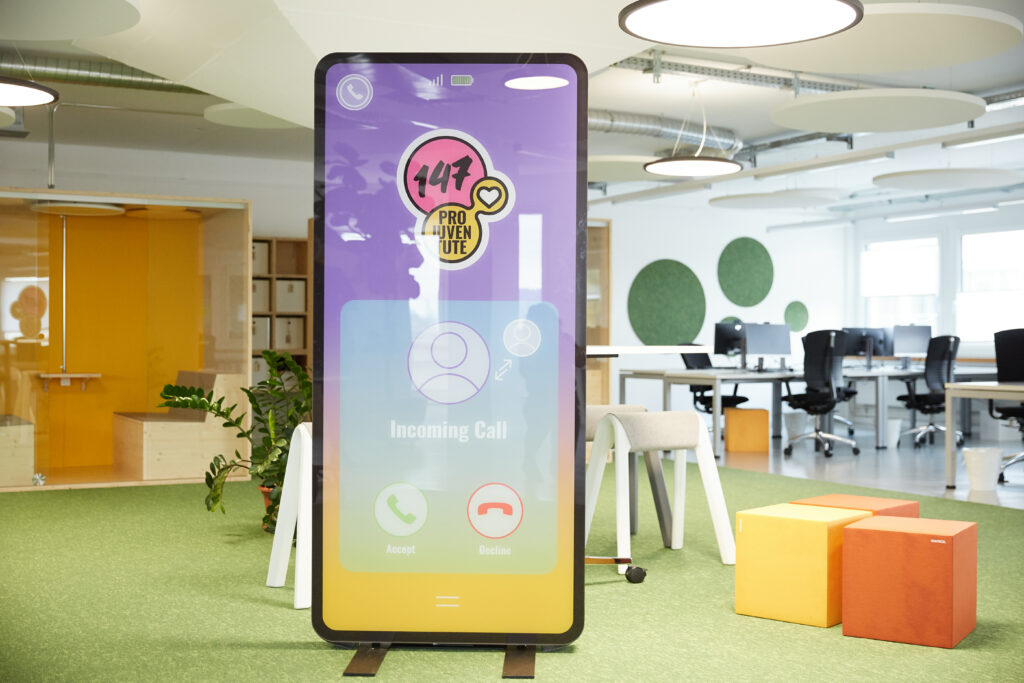 Listen, encourage and reassure
Low-key counselling instead of waiting until there is a fire: Pro Juventute's counselling services for children and adolescents are designed to be preventive. Since 1999, trained social workers and psychologists have been supporting children and adolescents under the number 147. Other channels complement the confidential counselling: people looking for advice can also communicate with the professionals in writing via chat, email or text message. These channels are less intimidating than more personal contact on the phone. In addition, Pro Juventute also offers group counselling, where adolescents can talk about their worries and problems with their peers. According to Anastassiya Korf, people are often too timid to talk about something at first. Listening, encouraging and reassuring are the be-all and end-all of counselling. For serious incidents, Pro Juventute also initiates further steps, for example, by establishing contact with victim support.
Anxiety disorders are on the rise
An increasingly unstable environment makes adolescents feel more and more insecure: anxiety disorders have increased drastically in Pro Juventute's counselling sessions since the beginning of the pandemic. With the outbreak of the war in Ukraine, they have increased even more. Korf describes the impact: 'Although the war is not directly palpable here in Switzerland, the children and adolescents see the images on social media and perceive their environment to be unsafe'. In addition to counselling for anxiety-related issues, which has increased by around 30 per cent since the beginning of 2022, more children and adolescents are also suffering from depressive moods and depression or have suicidal thoughts. In cases of suicidal ideations with intent to self-harm, the Foundation initiates crisis interventions and provides emergency services. Notably, the number of crisis interventions has doubled compared to 2019. 'If we save the life of just one child, our work has been worthwhile', says Anastassiya Korf. She and her team of 21 employees have contact with an average of seven adolescents a day who talk about suicide.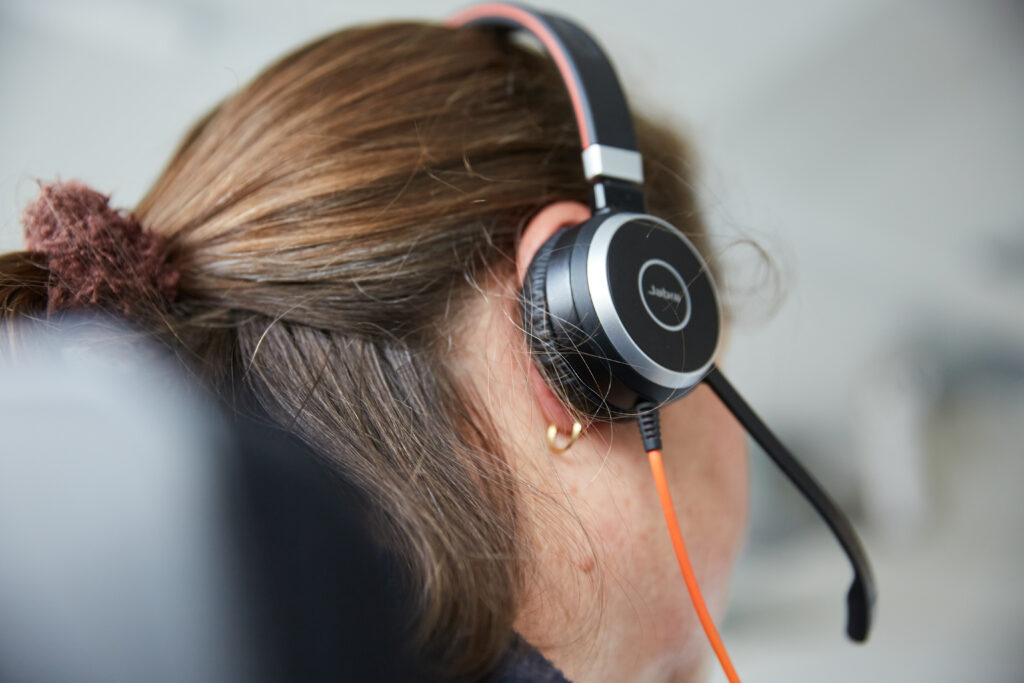 Ukraine counselling for refugees
In the summer of 2022, Pro Juventute set up a psychosocial support service for refugees from Ukraine. Two psychologists who speak Ukrainian and Russian provide counselling to children, adolescents and their caregivers via Telegram, WhatsApp or telephone. Mothers of refugee children often turn to Pro Juventute because they have noticed that their children are withdrawn or suffer from sleeping or eating disorders. Sometimes, children and adolescents from Ukraine also contact the hotline themselves, for example when they have difficulties at school. They tell us about their experiences as refugees, about tanks, missile strikes and the constant sound of alarm that they sometimes still hear now. The children and adolescents are worried about their fathers and relatives in Ukraine. During power cuts, contact with family and friends in their home country breaks off completely. 'One young person told us that he feels bad because he is safe here in Switzerland and his father is at the front. Sometimes, Pro Juventute is the only place where the people seeking protection can pour out their hearts and talk about their fears and worries', says Anastassiya Korf. Talking about their experiences and suffering helps them categorise their feelings and provides relief. This applies to all children and adolescents who turn to Pro Juventute.